Explosive Device in Buena Vista Causes Evacuations, Closures
Lead in text:
An explosive device in the back of a pickup truck closed streets and around the Buena Vista stoplight. "The library and nearby buildings were evacuated, streets were closed and a code red alert was broadcast to the community. Schools were also locked down as a 'precautionary measure,' [BV Police Chief] Tidwell said." The article goes on to say that El Paso County bomb squad is on its way to Buena Vista.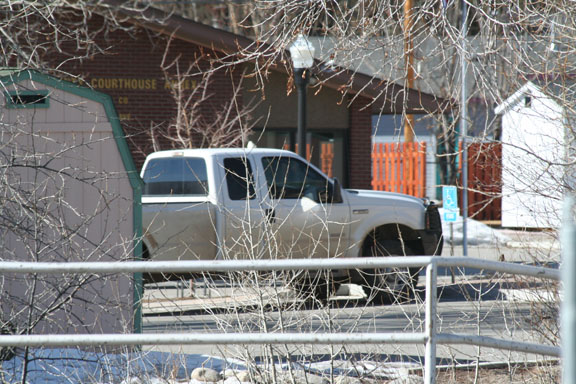 "We had a lady that came to the PD this morning after 7 and reported that there was an explosive device in the back of her pickup," Tidwell said. The woman apparently parked her vehicle to clean the library, and discovered the what she believed to be an explosive device when she returned to her car.